Sizing
---
Understand that a typical pillow size for a sofa or an accent pillow is 18"
---
Covers for Puchased Pillow Forms
Order the listing size corresponding to the size of the pillow form you are purchasing. For example, if you purchasing an 18" pillow, you will want to order the 18" listing. We will ensure your cover fits your pillow form in a snug, professional manner.
Pillow forms can be purchased easily & inexpensively both online and in stores such as Joann Fabrics.
---
Covers for Existing Pillow Forms
Measure your existing pillow forms across the middle-side to side then top to bottom-to arrive at your pillow size. If they are extra full or have non-removable covers , please contact us so we can help you decide which cover size to order.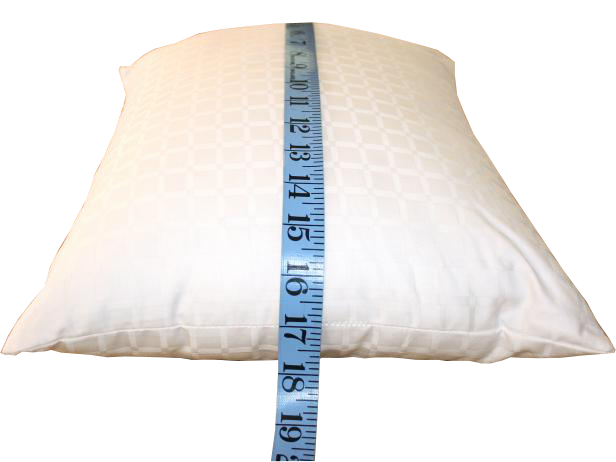 ---
Example Pillow Sizing
Below, you can see example sizes of pillows on different sizes beds and a couch. If you're unsure, a very typical pillow size for an accent pillow is 18".